? NEW! Global can now be installed without erasing the device by using the new CloudVeil Supervisor tool!
Enter serial number
Go to cloudveil.org/my-account and choose the My Filters tab.
Choose the Setup button (or Transfer if you are transferring the filter from an old device.)
Enter the serial number for the device you are installing Global on.
---
Download CloudVeil SuperVisor
If you already have the CloudVeil SuperVisor app installed on your computer, you can skip this step.
---
Supervise
This step puts the device in supervised mode, so filtering and other management settings can be applied. It is highly recommended to make an iCloud back up in Settings > Apple ID > iCloud > iCloud Backup before proceeding.
Open the CloudVeil SuperVisor app on your computer.
Connect the device to the computer with a USB cable.
Choose the device, click Next & turn off Find My iPhone when prompted.
Then click Next and wait for the backup to complete and the device to be supervised. This could take a few minutes depending on the size of the device backup.
Follow the prompts on your phone screen and unlock it when prompted. (You'll need to enter your passcode twice.)
When your phone is at the Home screen, click Next in the CloudVeil SuperViser app.
Wait for the success message, then unplug the device and close the CloudVeil SuperVisor app.
---
Enroll
The last step is to finish enrolling the device in CloudVeil's Mobile Device Management server.
Open the phone Settings app and tap Profile Downloaded.
Choose Install.
Then Install again.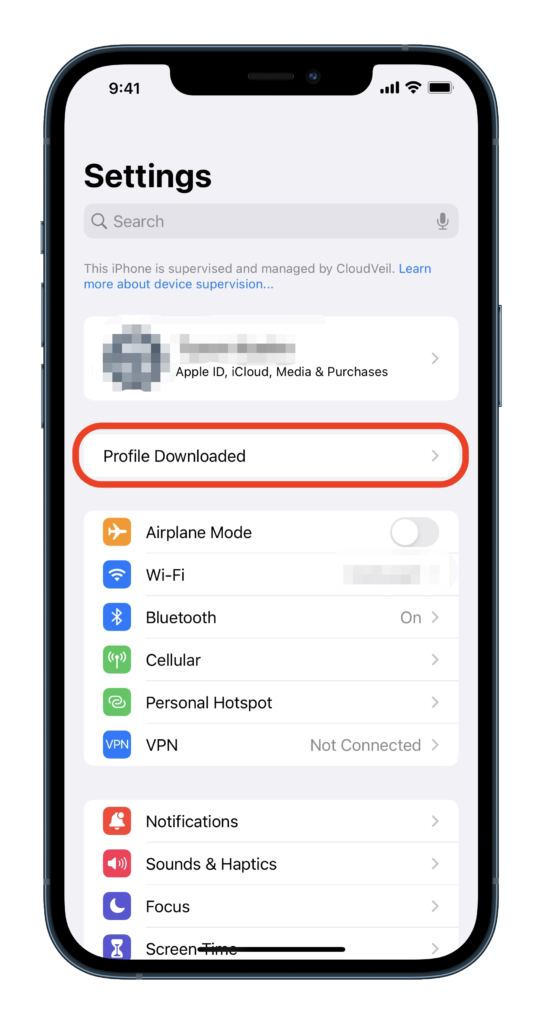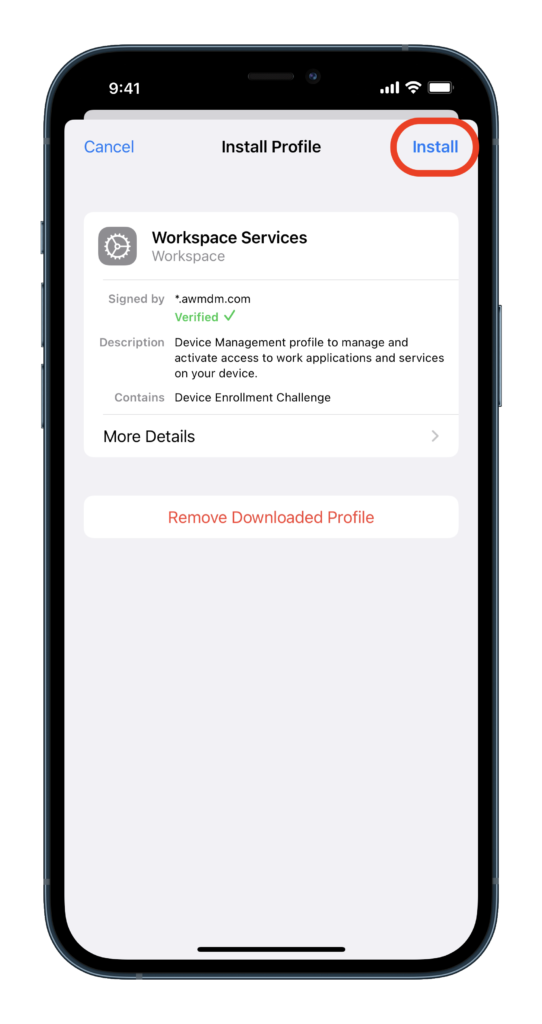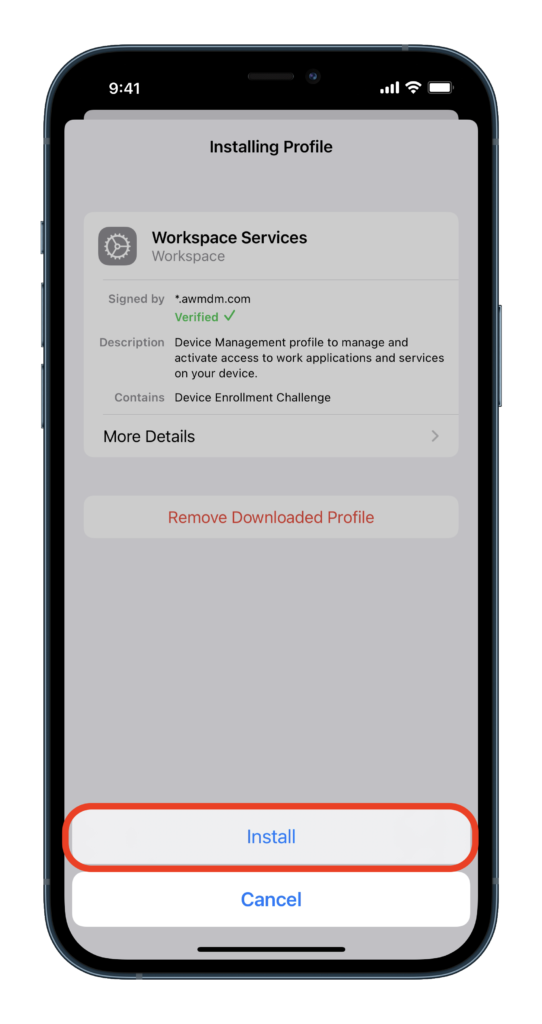 Choose Install.
Trust Remote Management.
And click Done.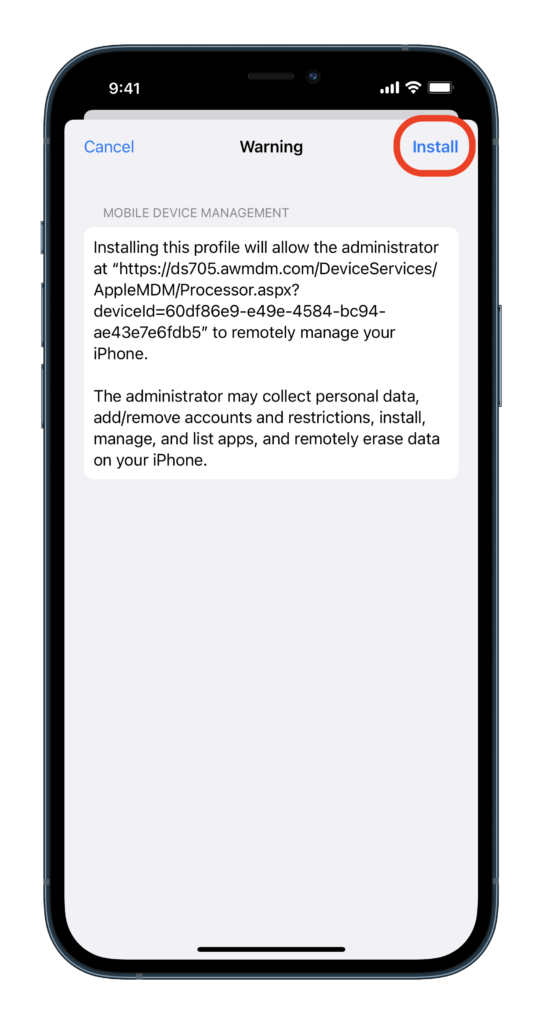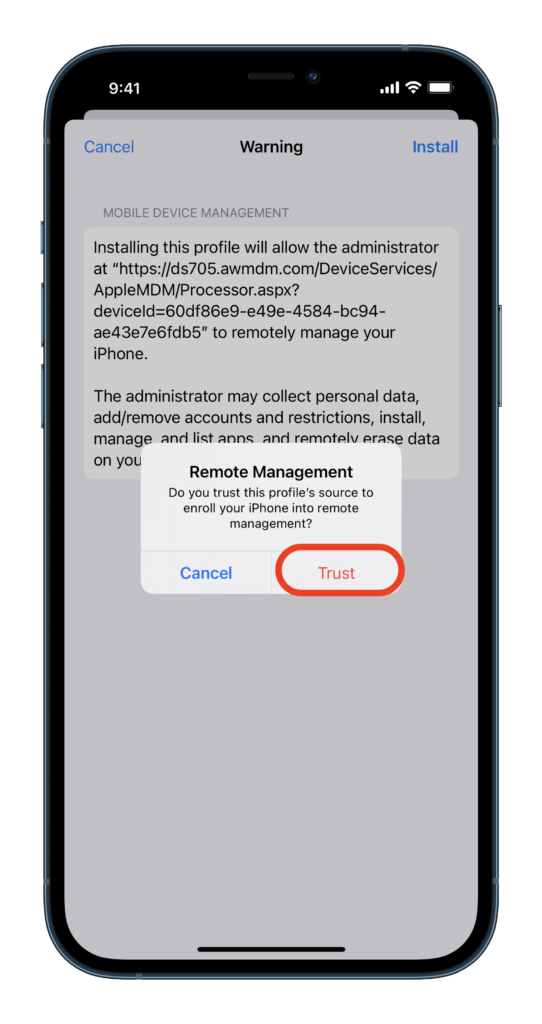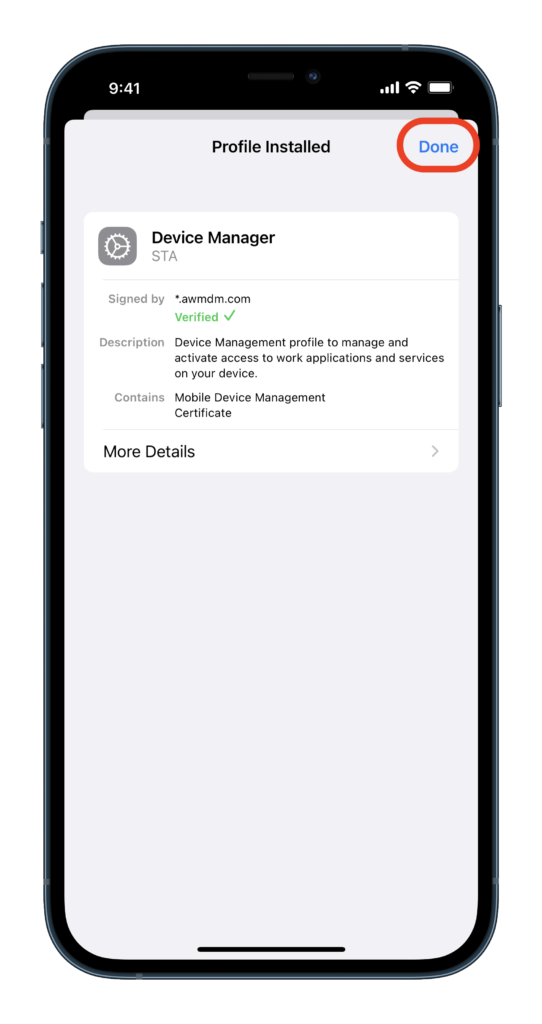 Success! You're all done installing your Global filter. (You should re-enable the Find My settings in Settings > Apple ID > Find My now.