To resolve "connection not private" or "certificate not trusted" errors, the certificate will need to be manually trusted. Open the Search icon from the top right corner by the clock (or press CMD+Space). Search for and open Keychain Access.
Search for cloudveil in the top left search bar.
Find the CloudVeil Filtering Certificate in the list and double click to open it.
A red X means the certificate is not trusted, a blue + means the certificate is trusted and likely isn't the problem.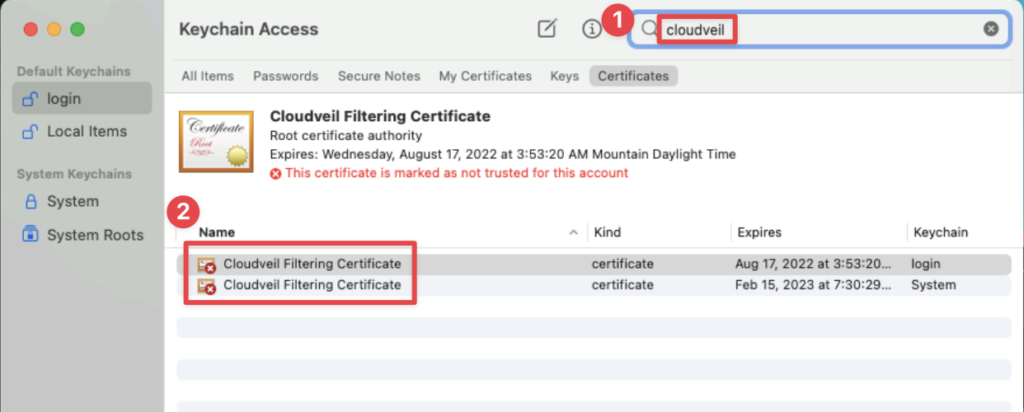 Open the Trust dropdown.
Set When using this certificate to Always Trust.
Repeat these steps for both the login and system certificates.