To reinstall the Global filter, you must erase your device and set it up as new. You cannot restore a full iCloud or iTunes backup without removing the filter! Your Apple ID data (Photos, Messages, Contacts, Calendars, Reminders & Notes, Safari, News, & Wallet) settings will still sync to your newly filtered device when you sign in with your Apple ID.
---
Open Settings > Apple ID > iCloud & make sure everything you want synced to your filtered device is turned on. Note: iCloud Photos should be turned on inside the Photos section, (which should also be ON). Also, make sure Messages are toggled ON. This is new since iOS 11.4 and must be turned on before Messages are backed up.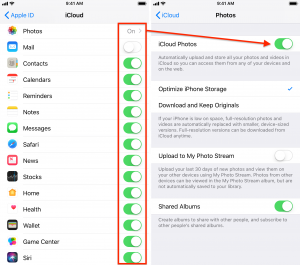 ---
To make sure your Contacts are backed up to iCloud, go to iCloud.com on a computer and sign in with your Apple ID. If the number of contacts doesn't match the number on your phone, toggle Contacts off, choose "Keep on my iPhone", then toggle Contacts on and choose "Merge".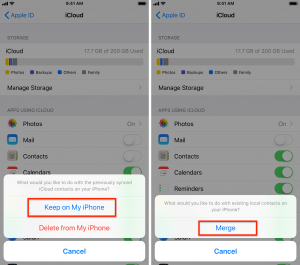 ---
If you use WhatsApp, you should go to WhatsApp > Settings > Chats > Chat Backup > Back Up Now and wait for it to complete.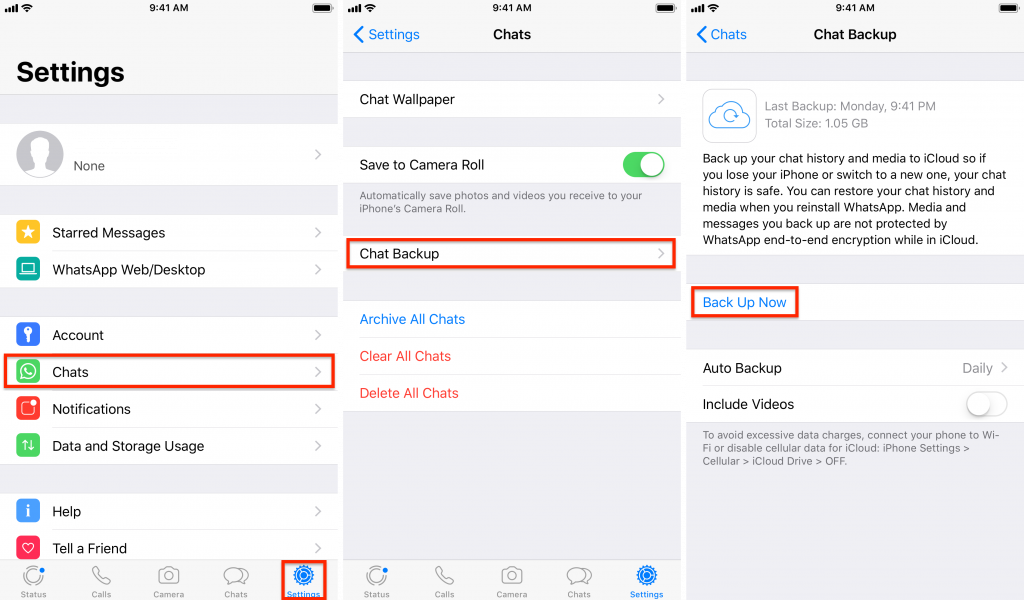 ---
Then go to Settings > Apple ID > iCloud > iCloud Backup > Back Up Now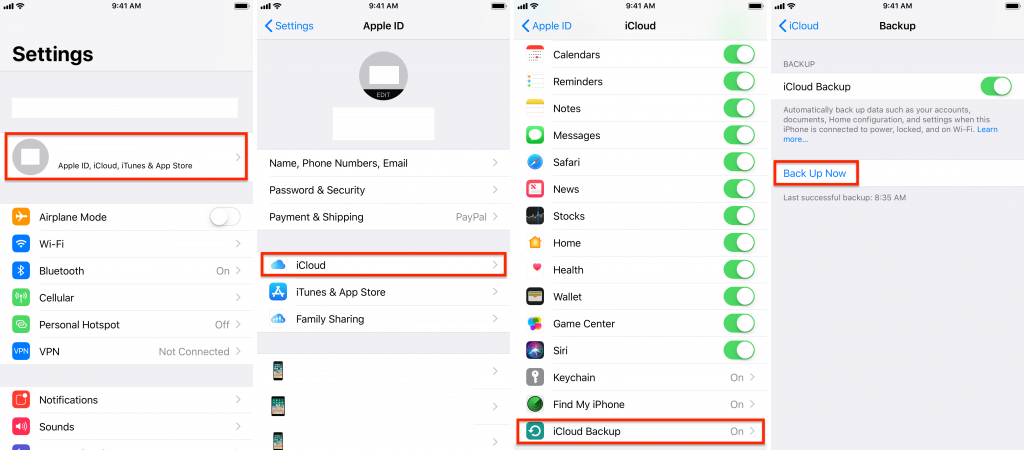 Optional: This is a good time to make a backup to iTunes on your computer. Restoring an iTunes backup will remove the filter, but is much faster to restore should you lose important data.
Set up your new phone. #
Once you've done this on your Global phone and you want to set up a new Global phone contact CloudVeil support to have the old device removed from your account.
Once the old device is removed log into your account at cloudveil.org and go to My Filters. You should see a button that says Setup New Global Device. Fill out the form including the serial number of your new device.
Once this is done My Filters should show a button that links to instructions for setting up your new device.